CONVERTIBLE HAND TRUCKS
RWM Casters offers the largest selection of aluminum hand trucks and material handling products in the industry. With RWM, you can build a custom hand truck to suit your specific job. With our large variety of hand truck wheels, hand truck base plates, hand truck handles, and hand truck accessories, you can configure different models to create a hand truck that fits your specific application and industry.
RWM Casters is a hand truck manufacturer that offers strong, lightweight, ergonomically designed hand trucks. Hand trucks are a smart purchase because not only do they make the job easier and safer, but they also increase productivity. Whatever it is that you need to transport, RWM offers both small and large convertible hand trucks. And, thanks to our expertise and product knowledge, we can offer our hand trucks to you at great prices.
If you have any questions about RWM's line of convertible hand trucks or would like to talk to a knowledgeable representative, get in touch with us online!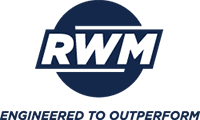 Featured Products

F1-DGV-EA1-SW1
Standard fixed hand truck frame with dual grip vinyl handles - 8" Signature wheels and an extruded aluminum nose plate that is 18" wide by 9" deep.
Contact Us
1225 Isley Road
Gastonia, NC 28053
customerservice@rwmcasters.com
Phone: 800-634-7704
Fax: 704-868-4205
ONLINE CONTACT FORM
Distributor or OEM Customer?
Click here to visit www.rwmcasters.com