Replacement Parts
Custom build your hand truck using our large selection of hand truck wheels and base plates to design your hand truck to fit your application. RWM offers six different hand truck wheels, eight hand truck base plate styles two axles and wheel brackets.
Handles
Frame Extensions
NOSEPLATES
WHEELS
HARDWARE
MISC
Slimline Hand Truck Replacement Parts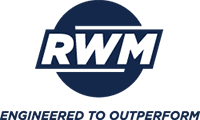 Featured Products

F1-DGV-EA1-FN2-S1-E3-E5
Fixed hand truck frame with dual grip vinyl handles, 10" full pneumatic wheels, an extruded aluminum nose plate that is 18" wide by 9" deep, standard stair glides, a 60" frame extension and a 44" dual frame extension.
Contact Us
1225 Isley Road
Gastonia, NC 28053
customerservice@rwmcasters.com
Phone: 800-634-7704
Fax: 704-868-4205
ONLINE CONTACT FORM
Distributor or OEM Customer?
Click here to visit www.rwmcasters.com